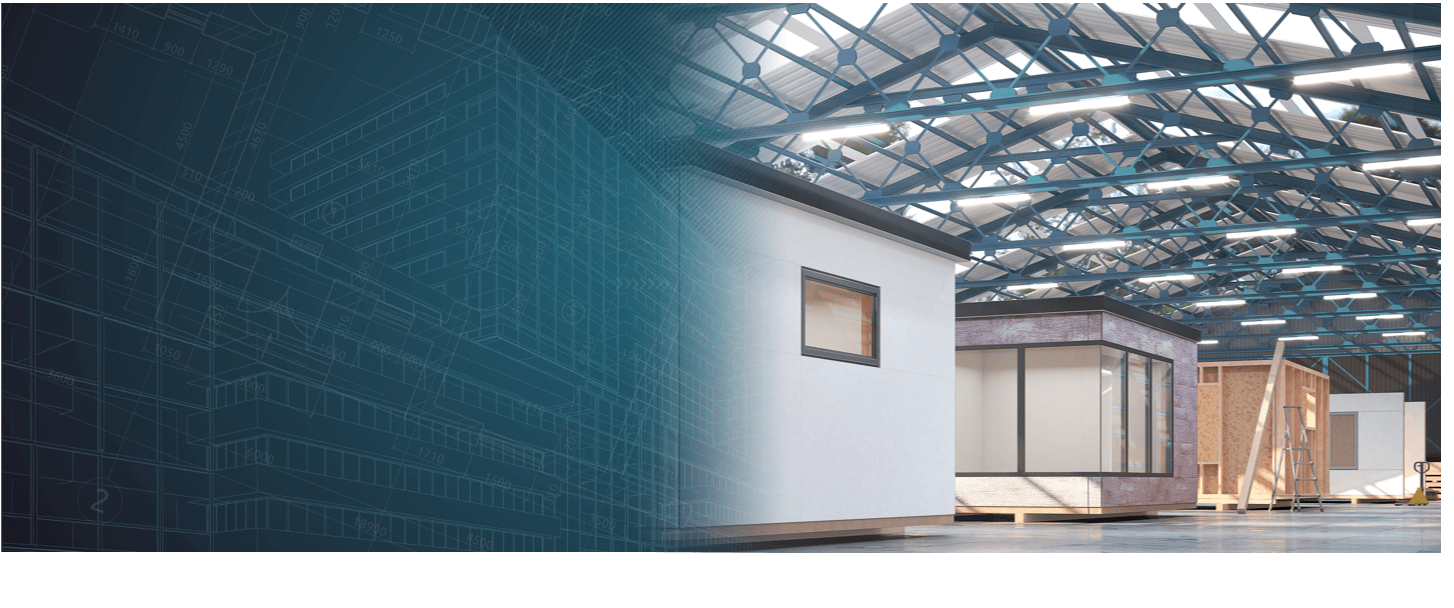 Firestop Solutions
for Modular Construction
To ensure fire safety code
compliance for pre-site
applications.
We are Focused on Modular Construction
When it comes to code compliance and life safety requirements, modular-built and on-site-built construction are basically the same. Off-site construction however does present its own unique challenges.
We are working hard to develop solutions designed to take advantage of the efficiencies of the factory-built environment, while achieving the robust design to overcome the rigors of transportation and final assembly.
We routinely work with modular design teams to resolve project specific firestop issues in the design phase and we value your input to achieve the best solutions to meet your needs.
Tested Solutions.
Modular building is rapidly becoming the preferred method of constructing many of today's structures. No longer a futuristic vision, we are witnessing everything from single family residences to rapid expansion healthcare units, to college dormitories, to high-rise hotels appearing worldwide. Firestopping for code compliance and life safety preservation is just as critical for modular construction as it is for traditional construction, regardless of occupancy.
Since 1990, we have developed firestopping solutions for almost every application imaginable, providing 3rd party Tested Systems to meet the demands of the design community and installers alike. STI is focused on fulfilling the unique challenges in Modular Construction to ensure durable compliance from factory to site. We understand the challenges you face in the modular industry, and we are excited to be your strategic partner by:
Continued participation as a proud member of the Modular Building Institute (www.modular.org)
Consultation to coordinate all aspects of firestop selection throughout the design and construction process.
On and off-site support for your design team by our industry leading engineering services team.
In-depth training at your fingertips through our Firestop University online experience including AIA accredited courses.
Guidance in the factory or in the field to ensure proper installation of firestop materials ensuring code compliance.
Giving you a voice in the development of solutions for challenges unique to you.
Modular Building Firestop Applications
Cable and edge of slab protection
Wall and ceiling firestop devices for electrical wires and cables such as EZ Path Fire-Rated and EZ Path Smoke &ampamp; Acoustical, as well as, Ready Sleeve are easily installed in the factory.
Modular unit matelines can be pre-firestopped in the factory and shipped directly to the building site. SpecSeal SSW Wrap Strips are individually pre-sized strips to minimize waste and speed up installation.
Electrical box protection
Electrical boxes can be firestopped in the factory with putty pads and electrical box inserts.
SpecSeal SSP Firestop Putty excels at sealing cabling penetrations and outlet boxes. It's non-hardening and easily hand works around grouped cabling.
SpecSeal EP Powershield Electrical Box Inserts install within steel electrical boxes directly against the back of the box.
Pipe penetration protection
Bathroom fixtures can be fully firestopped prior to mounting before shipping to the site. Simplify the with SpecSeal Firestop Collars.
Firestopping water closet toilet piping is traditionally performed from under the floor, which creates numerous production issues. SpecSeal Closet Flange Firestop Gaskets make installation easy with one-piece, molded rubber, intumescent pads that install beneath the closet flange.
Head-of-wall and
Firestopping head-of-wall joints is a simple process with SpeedFlex TTG Track Top Gasket. TTG eliminates the need for firestop sealants or sprays by firestopping as the wall is constructed, and is easily cut to length with no waste.
STI is the industry leader in curtain wall fire barrier protection. We can help you develop a new system or utilize one of our many existing systems to bring your units into full code compliance.
SpecSeal Composite Sheet is just one of our products used in conjunction with other materials to make up a robust perimeter fire barrier.